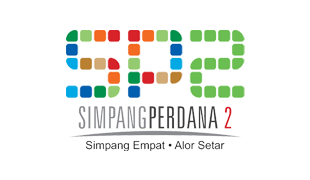 The natural enchantment of paddy fields around this pretty township brings respite from the concrete jungles of large cities. With its quaint shops, bustling Thursday market, scenic rivers and local delicacies, this peaceful community preserves its rural heritage whilst thriving as an active business hub. SP2's excellent locale puts you in strategic proximity to key transport links and highways, schools, business hubs, vital amenities, the town centre, shopping centres, entertainment and eateries. And when you are done, take a short drive back to natural serenity that embraces your home.
Information
3-Storey Shop Office
The statuesque 3-Storey Shop Office is sure to turn heads. Standing Tall, its contemporary faÇade contains a wealth of potential profits. the ample space within is sure to fire up creativity, inspiring the best business design spaces, and in creating an attractive ambience for all customers. There is Plenty of room for all your commercial needs.
2-Storey Shop Office
This 2-Storey Shop Office is brimming with trendy architecture and also resonates with a welcoming persona. Prized within, is an abundance of space for your commercial, administration and storage needs. adequate amenitites and smart designs are included to facilitate your business activities and create your perfect unique storefront.
2 Storey Terrace House
The 2 Storey Terraces of SP2 come with an inspired new design, with refined contemporary chic structured throughout the residence. As the wide frontage and walkways lend an inviting feel outside, indoors, its serene elegance is created by spacious living areas, smart layouts and lots of natural lighting. You will feel right at home!
1 Storey Terrace House
The quaint 1 Storey Terrace are designed in simple splendour with cool tropical colours. A broad frontage melts seamlessly with the outdoors, while inside, its spacious, modern rooms embrace natural lighting, and are fitted with smart storage and amenities. This pretty abode is ever ready to house all your goals and passions!
1 Storey Semi-Detached
The 1 Storey Semi-D is adorned with classic, modern architecture. The no-fuss design promotes an airy openness, coupled with its broad front porch. Plus, it is pampered with a green garden that is perfect for family fun. Inside features roomy contemporary layouts that is great for any need and occasion. Life is beautiful here!
1 Storey Bungalow
This 1 Storey bungalow is definitely the center of attraction. Sleek modern detailing frames its stylish design in and around the abode. Space is aplenty with its wide open living areas and handy storage places which have been smartly built into its architeture. With ample parking, gorgeous greens and airy interiors, this beauty is ever ready for lively entertaining or serene recreation! You have it all!
A burgeoning business potential is seen with SP2's strategically located modern and sleek shop lots. Fitted with up-to-date conveniences, spacious interiors, beautifully designed al fresco areas and walkways, it is perfect for gastronomic delights, fashionable wares and exciting entertainment. Our new hotspot is on its way!
Highlights:
Police Station
Petrol Station
Schools
Post Office
7-Eleven
Thursday Market