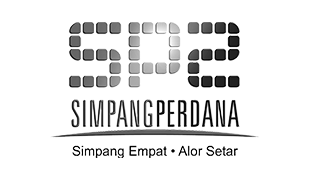 Set amidst idyllic and pastoral paddy fields, backdropped by majestic hills, Simpang Perdana 2 is a picturesque township and a welcome respite from the concrete jungles of city living. Quaints shops, farmers markets, scenic riversides and local delicacies all come together to create a peaceful community retreat that combines a unique  rural heritage with vibrant business activities.
Information
Single Storey Semi-D
Simple in elegance and practical in design, these homes offer a spacious and cosy floor plan. With a private garden to enhance lifestyle living, it is simply the perfect home.
Double Storey Semi-D
Sleek and modern , these units are designed for graceful living. Ideal for larger families, wider living areas make for more comfortable movement within a cosy atmosphere.
Single Storey Bungalow
A standalone masterpiece of sleek modern lines, offering a living environment with cleverly designed and well – thought out spaces. Enclosed within a lush green garden, it is a peaceful abode for the heart and mind.
Double Storey Bungalow
Stylish and contemporary, these two storey homes fulfil dreams and wishes for a comfortable and luxurious home.Artful designs, cosy corners and wide open spaces create a living space which is attractive and welcoming.